PRODUCT CERTIFICATION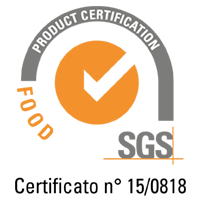 OBJECT OF CERTIFICATION
Pesto not undergo any heat treatment, with a shelf-life of 24 months when stored in glass and 12 months when stored in plastic buckets.
Use of production techniques which do not provide the addition of preservatives.
STANDARD GLOBAL BRC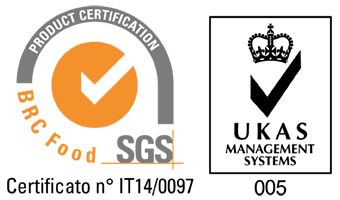 This is to certify that:
SANCON COSTA LIGURE s.r.l. Has been assessed and certified as meeting the requirements of: BRC Global Standard for food safety.
For the following activities: Production and packaging of Genovese pesto, vegetable preserves and creams.
Issue 8: August 2018
Achieved Grade AA
ENVIRONMENTAL DECLARATIONS
This is to certify that:
Our fresh pesto, with a shelf-life of 24 months in jars and 12 months in pails, excluding the pasteurization process, avoids the emission of greenhouse gases in the atmosphere of 0,53 kg of C02 eq average per kg of product.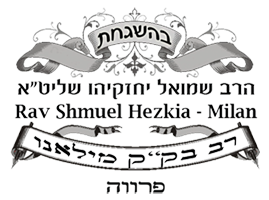 ORGANIC PRODUCT CERTIFICATION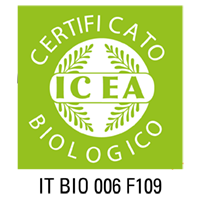 Meets the requirements of
ORGANIC PRODUCT
Reg. EC 834/07 and EC 889/08